Gosh, I just looked back and it has been almost a year since my last blog entry. Last year took some unexpected turns when I slipped on the ice and sustained a severe head injury that sidelined me for about six months. But I'm fully recovered now and back to doing what I love so I thought I would give you a little tour of my shop.
First let me start by saying that I used to be embarrassed by how messy my shop gets sometimes but I have seen pictures of my fellow turners shops and it turns out that I am just about normal so here goes.
First off, a shop has to be warm and safe and since I an in northern Michigan that required a little thought. Warm was not a problem, that's easy  to do with any furnace, but since it is a wood shop with lots of dust and shavings I didn't want any flame in the  shop. We heat our house with an outdoor woodburner so my solution was to run another underground line from the outdoor stove to a furnace in my shop with a heat exchanger. The furnace in the shop has no gas hooked up to it and no flame, it just picks up the heat from the outdoor furnace and transfers it to the shop. Problem solved!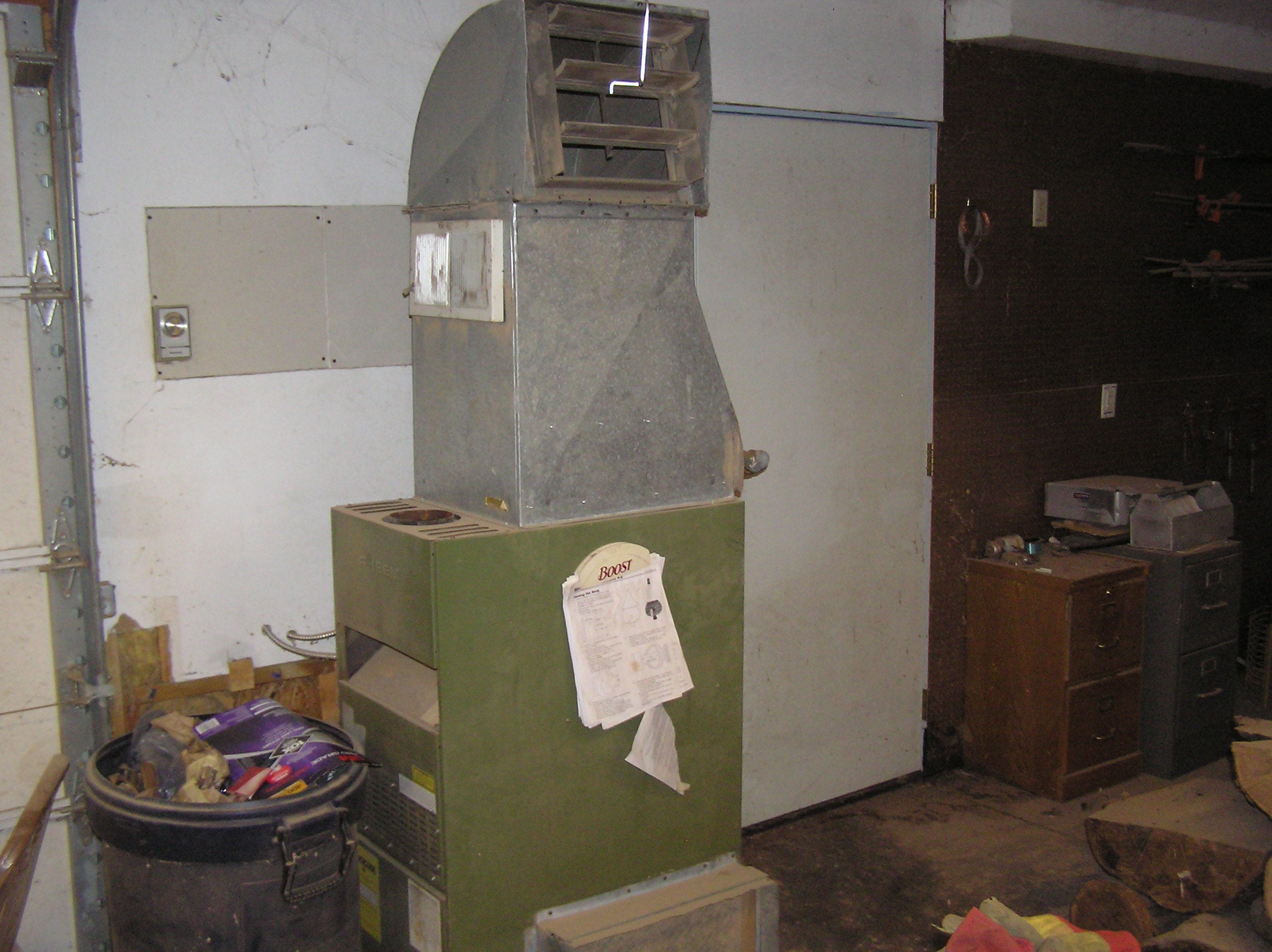 By keeping the vents propped open when I'm not in the shop the natural air flow will keep the shop about 45° even in the coldest weather. Now lets take a little tour around the shop.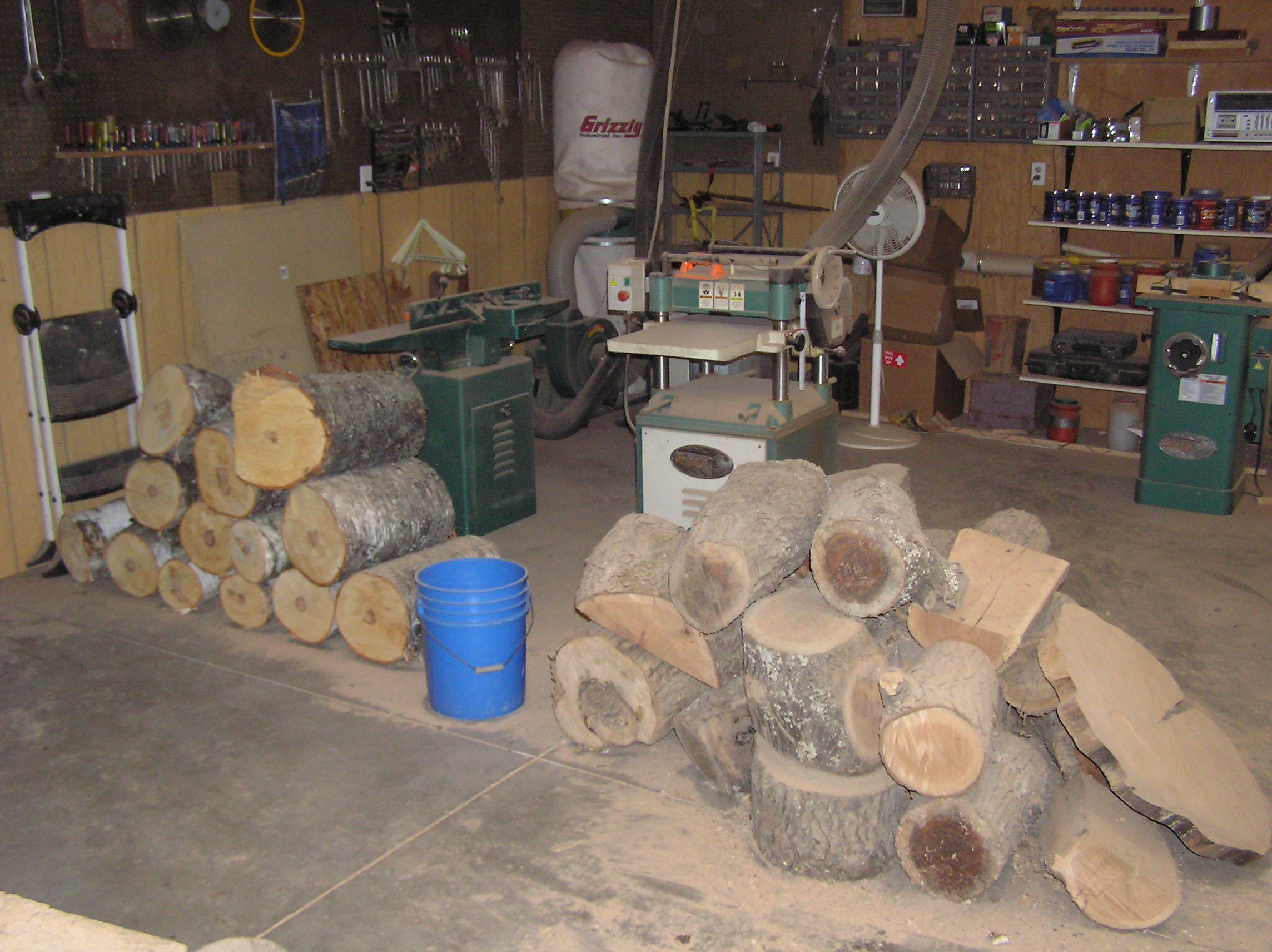 My wood supply that is just waiting for some time and inspiration. Most of this wood was cut green and has a high moisture content so it has to be roughed in and set aside to dry which if done naturally can take up to a year. I have never been long on patience so thanks to a friend of mine I have found a better solution which so far has worked very well.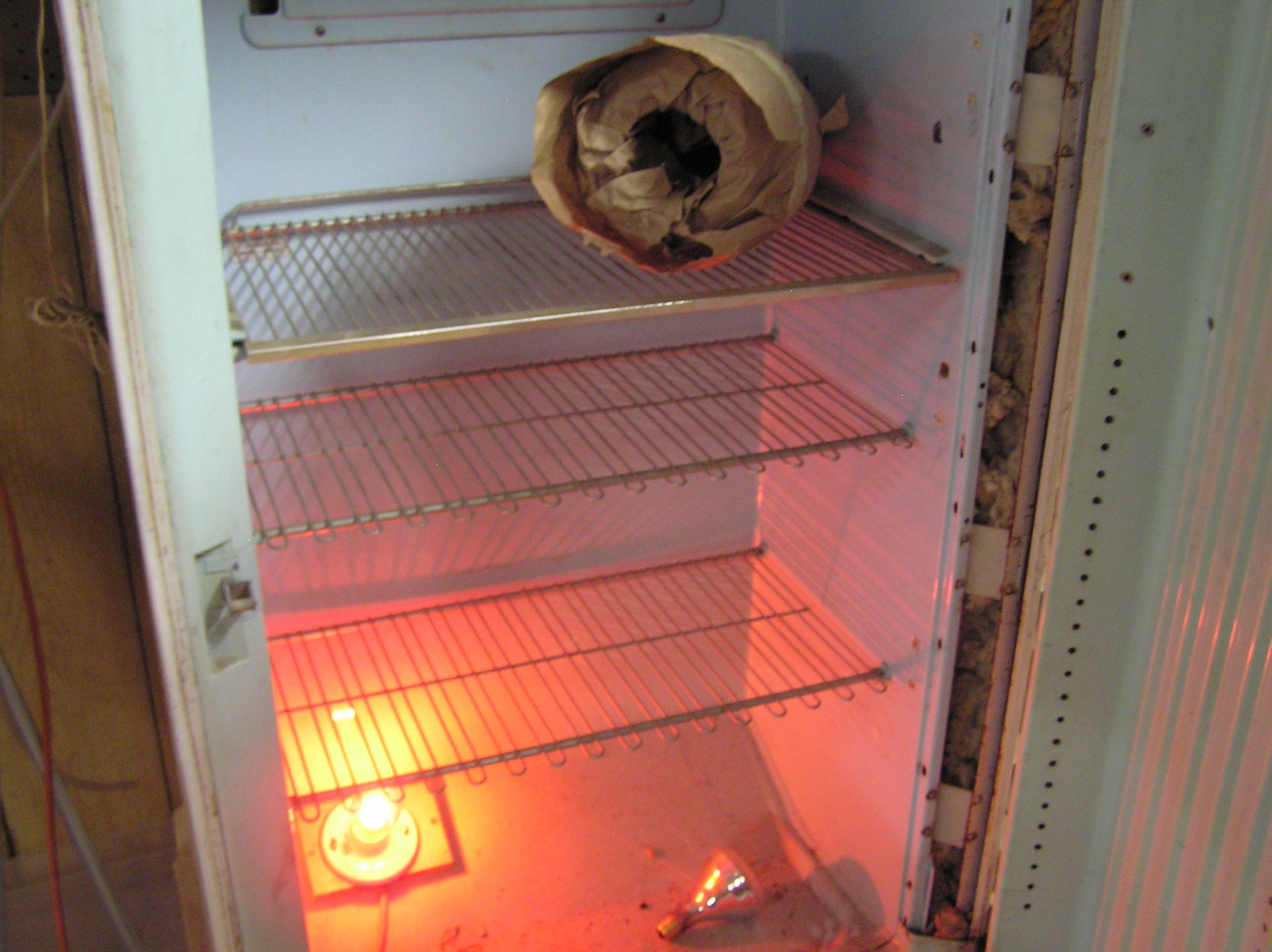 I soak the pieces in a bucket of alcohol for an hour or so. The alcohol will tend to displace the water and it evaporates quicker. You don't want high heat but around 90 to 100 degrees is jus about perfect. Hence, I found this old freezer which I modified by cutting some vent holes in the side and added a light bulb for heat. It took a little experimenting to find the right bulb to give me the heat I wanted but this one works just fine. When I'm not in the shop and the temperature drops to 45 in the shop the heat in here will still be 75 to 80. The reason the piece is wrapped in paper is a little technical but if you really want to know just drop be a line at richavram@gmail.com.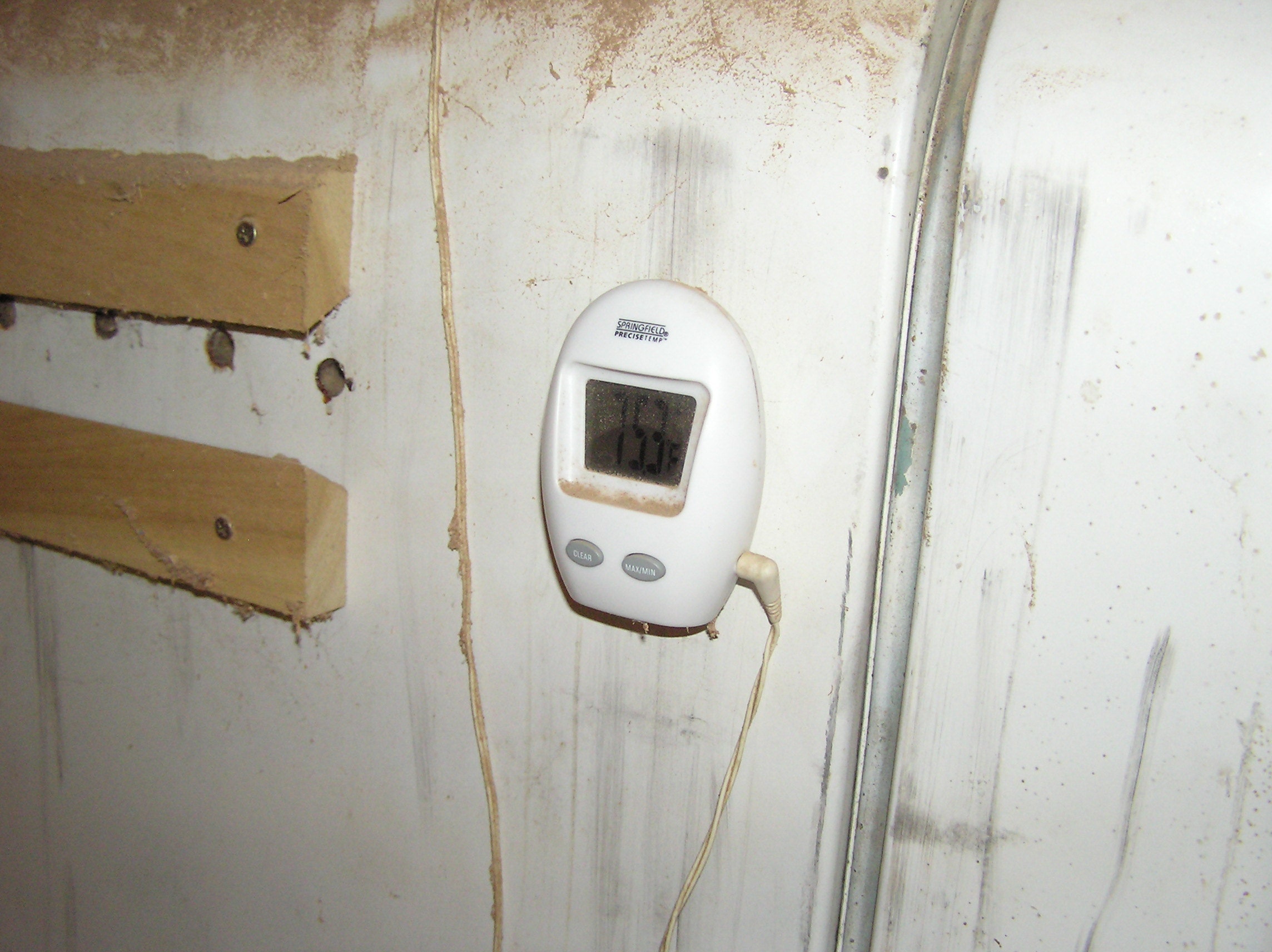 This is the thermometer with a probe that hangs inside so I can keep an eye on the temperature to make sure it is right. The holes you see on the side are vent holes top and bottom that I can adjust for further control. Enough said about the  kiln.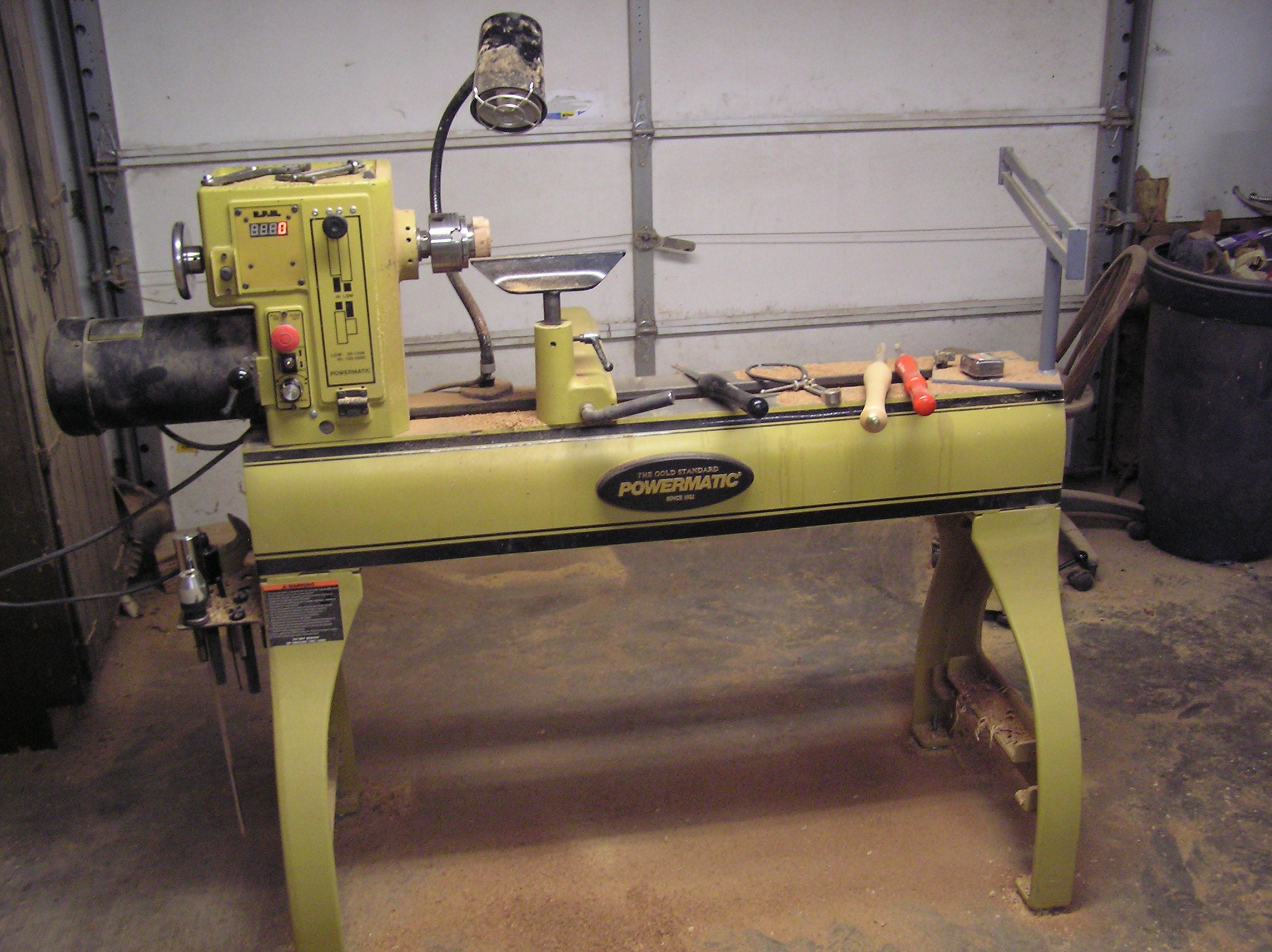 This is the workhorse of my shop and where most of the creativity takes place. If you're here you already know about that.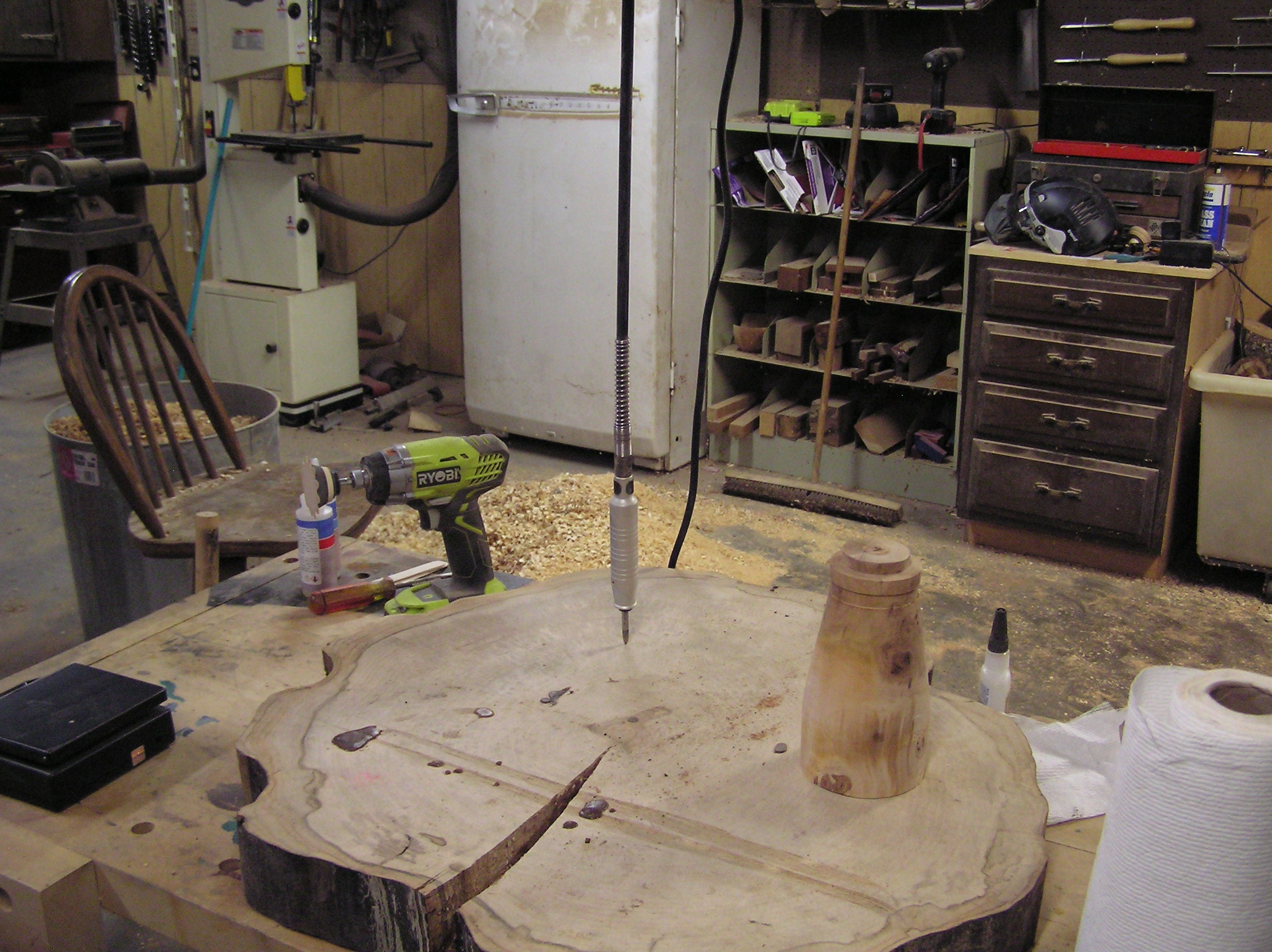 This is my carving station and a place where I am trying to get more proficient. Carving is something new for me and I find that I love it as well as finding it very challenging. I was never artistic in school so, needless to say, I find it very challenging. The next picture is an example of what can be done by carving but I will admit that there are a lot of people who can put me to shame in this category.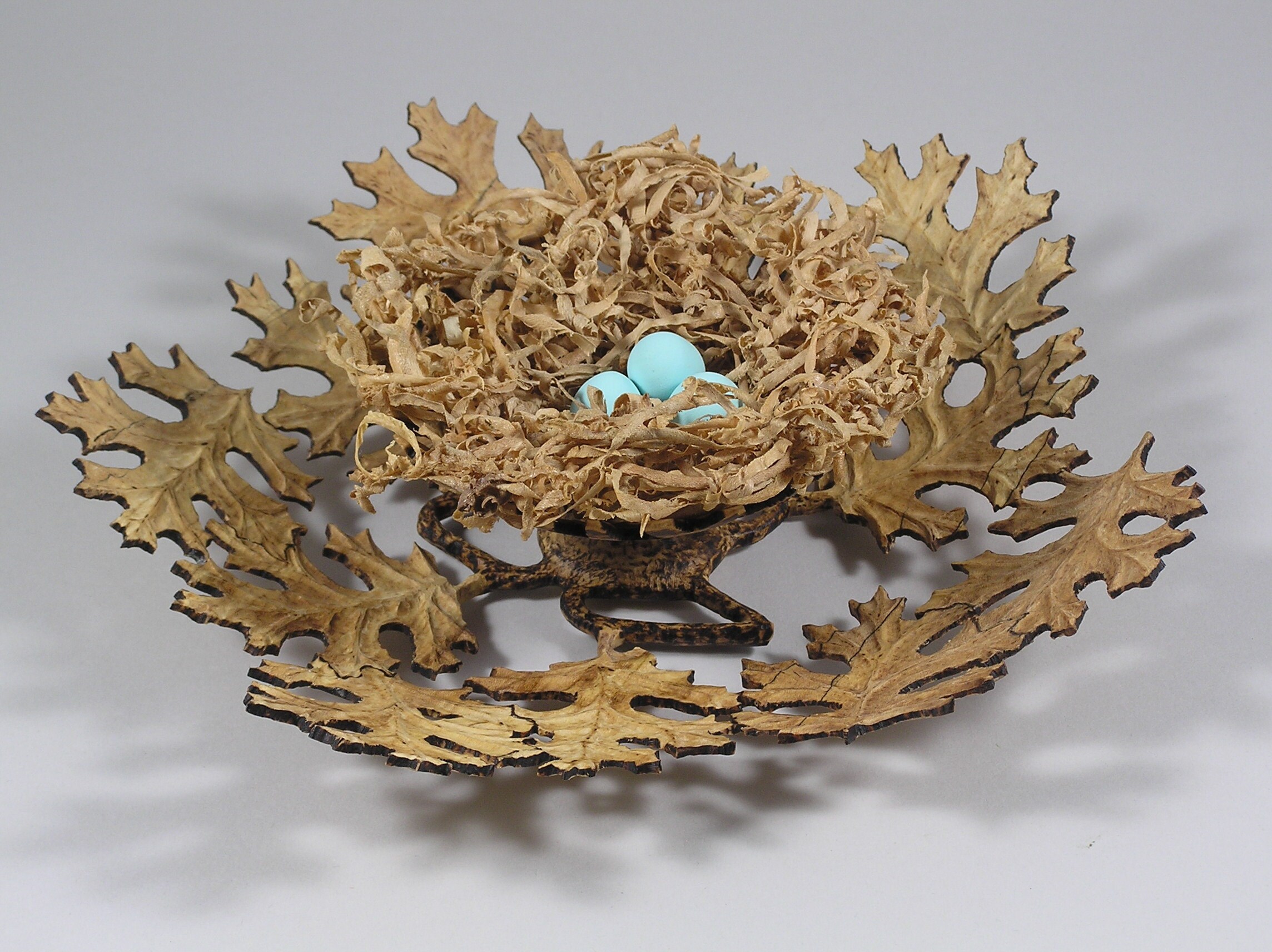 The rest of the pictures are just a quick tour around the shop to show you what is sometimes needed in the rest of the process.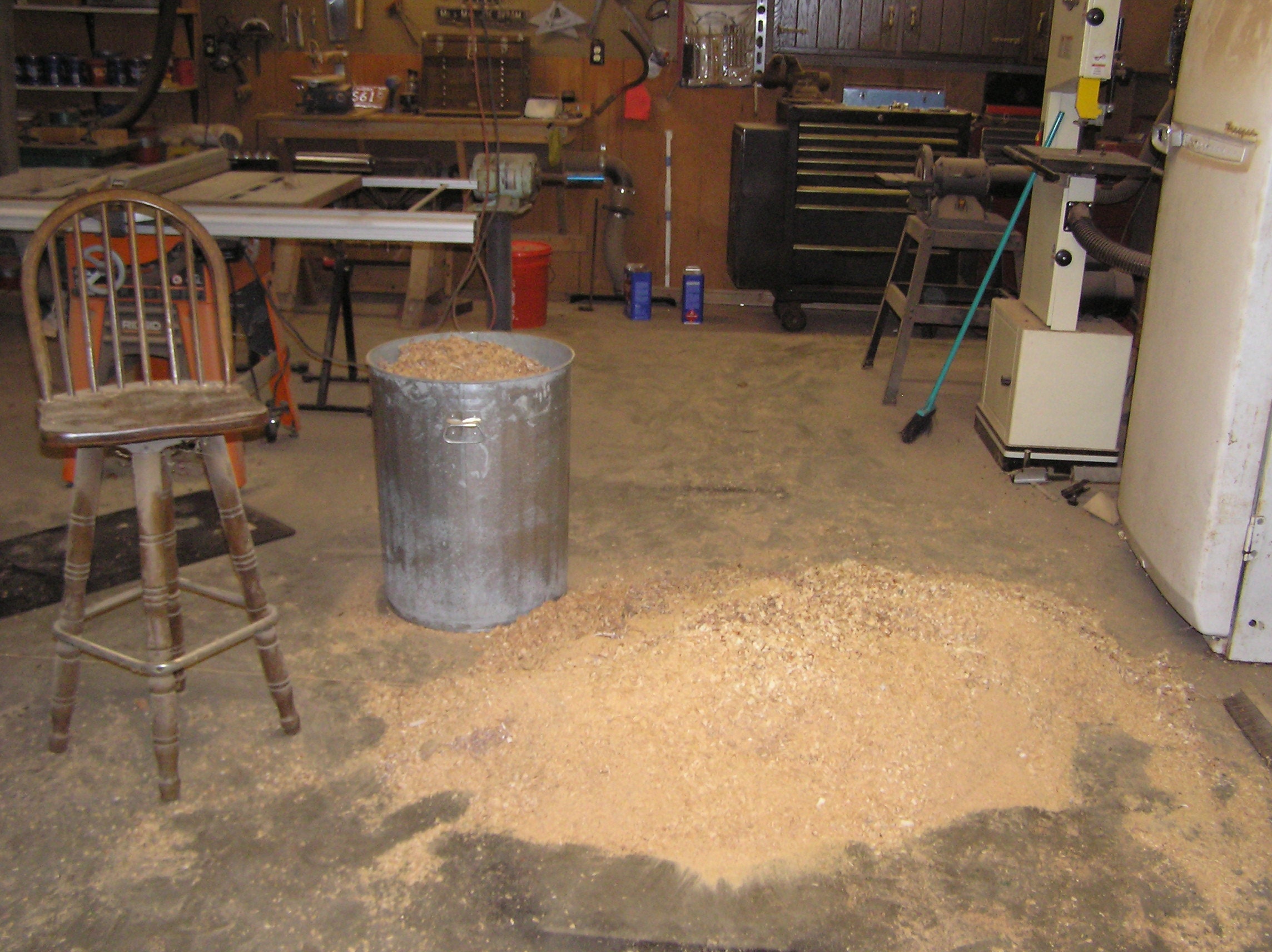 It has been too cold lately and I haven't felt like taking the shavings out to dump them. I hope to get it done in the next few days as we are having a warming trend finally.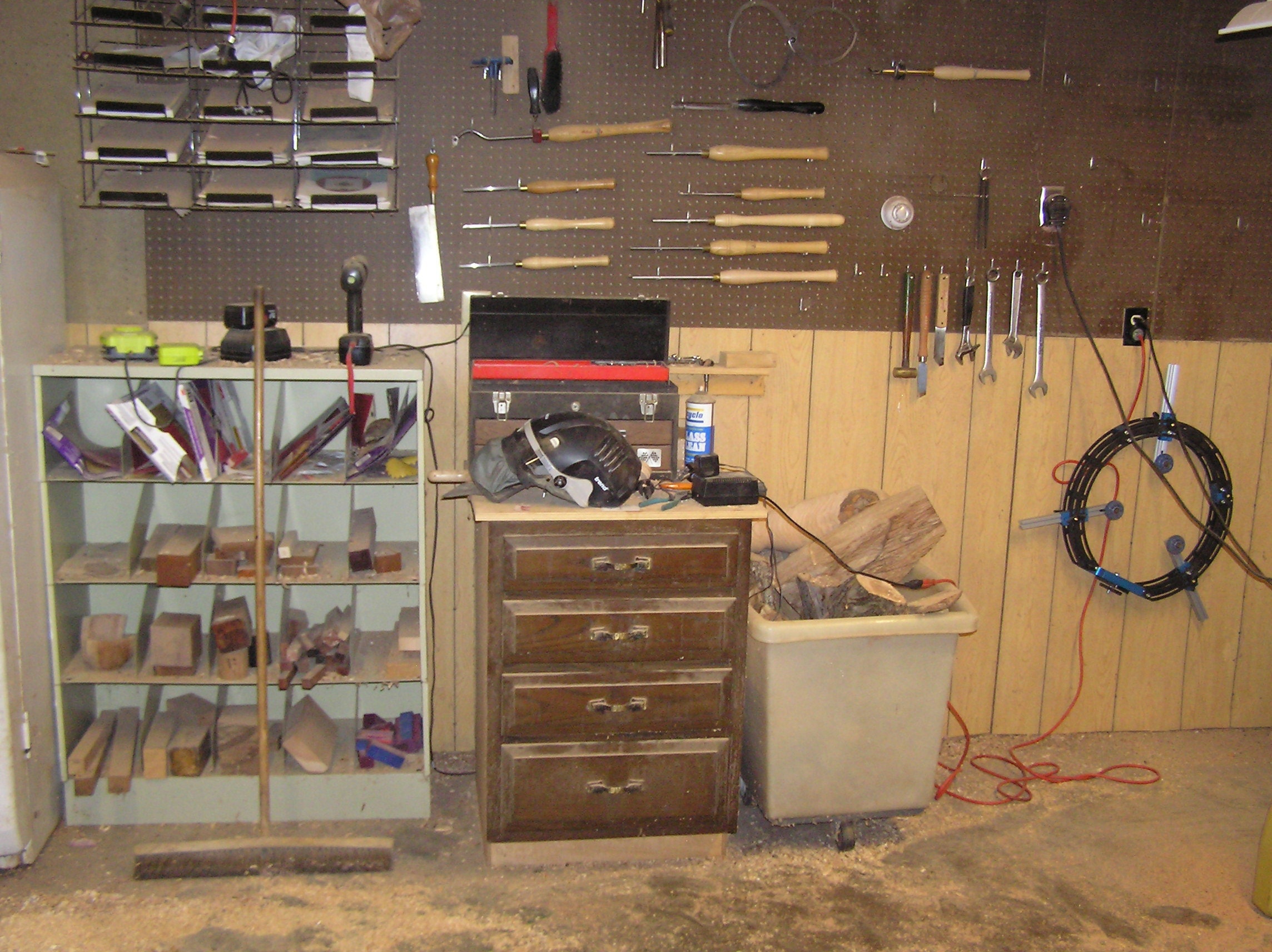 I try to stay organized but obviously it doesn't always work to well. Now you have it, you know where I spend my time, a little bit about the process and I hope you have enjoyed the tour.